 Dr. Hagen
A Nebraska native, Dr. Hagen has spent his life living in Omaha and Lincoln and is a  graduate of Benson highschool. Dr. Hagen loves to travel and spend time with family and friends. Dr Hagen attended University of Nebraska and will forever be a husker fan. 

Dr hagen has had the pleasure to be in this profession for over 30 years, from starting his own practice to having ownership in multiple dental practices. He enjoys teaching dentistry and his passion to treat patients with anxiety. Dr. Farivari
Dr. Kenny Farivari, an Omaha native, attended Creighton University for his undergraduate studies and graduated with a Bachelor of Arts in Psychology in 2008. Continuing with his studies, he attended and graduated from Creighton University School of Dentistry in 2012. Following his graduation, he joined Alpine Dental Associates in the summer of 2012. Currently a member of the American Dental Association, Nebraska Dental Association, and the Omaha District Dental Society, Dr. Farivari is extremely involved with organized dentistry in his community and always strives to provide the most current techniques and procedures for patients. In his spare time Dr. Farivari enjoys traveling, attending sporting events of almost any kind, and is an avid triathlete by competing in marathons and Ironman races.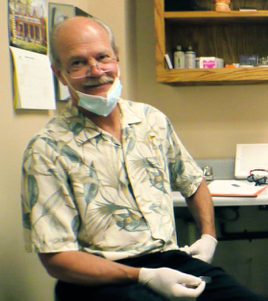 Dr. Einerson
Dr.William Einerson -  graduated from the University of Nebraska Medical Center College of Dentistry in Lincoln, Nebraska in 1986.  After serving in the Navy, he returned to the Omaha area and founded Nebraska City Dental in 1995.  Dr. Einerson is also a musician and a master carpenter. He brings the skills of an artist, a craftsman, and  a dentist together in his practice in a unique combination that makes  Dr. Einerson  unsurpassed in his field